Musing Mondays is a weekly meme hosted by The Purple Booker, that asks you to choose a prompt to answer + reply to a random question.
---
Choose one of the following prompts to answer:
I'm currently reading…
Up next I think I'll read…
I bought the following book(s) in the past week…
I'm super excited to tell you about (book/author/bookish-news)…
I'm really upset by (book/author/bookish-news)…
I can't wait to get a copy of…
I wish I could read ___, but…
I blogged about ____ this past week…
---
I'm currently reading…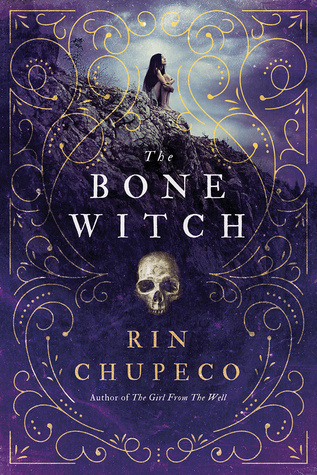 1. Dracula by Bram Stocker
Dissertation book! Starting the second half, where things really begin to get interesting. The vampire reveal has already happened, so now it's all about fighting monsters and Mina's slow transformation.
2. The Exiled Queen (Seven Realms #2) by Cinda Williams Chima
Nearing the end of this one! I find it that the pace is still slow but steady, but in a way it feels like there is less action in this installment. I'm still super into all the secrets and the development of the world-building and magic, and am dying to know what happens.
I was approved for an ARC via Netgalley and just started this. It's still a bit early to say anything about it, but some parts of the world-building are really cool. It's just very difficult/confusing to understand what is going on. Hopefully things will become clearer as the story progresses.
---
THIS WEEK'S RANDOM QUESTION:
Do you try out genres you have not liked in the past once in a while just to see if your taste changed?
Absolutely! I used to read only YA Contemporary and YA Fantasy when I was a teenager, and picked up a Mystery book maybe once a year. I firmly believed anything else was not for me. You know, in that obnoxious way teens can be sometimes 😛 But after a few years of feeling like I was reading the same story over and over again, I decided to branch out.
My first pick outside of YA was Horror, since I love scary movies. I found a very old and dusty copy of Stephen King's Pet Sematary at my godmother's house, and decided to give it a try. To say that I disliked that book would be an understatement, and not only because it gave me nightmares. I hated everything that was happening in the story, but I was still really creeped out by it.
Fast-forward a good handful of years, and I decided to give Horror a second try. This time my choice was Mark Z. Danielewski's House of Leaves. Now that was one messed up and incredible book. The structure and format in which the story came together caught my attention right away, and I was hooked. And also really scared.
Ever since, I've added more Horror titles to my list: more of King's novels to classic tales to Horror Graphic Novels. I've also fallen in love with more genres, from Epic Fantasy to New Adult to Historical Fiction. And I am very, very glad I did. ❤️️
---
What are books are you currently reading? Do you read different genres sometimes to see if they're still not for you?
Tell me in the comments!
---